Through research, it has found that most CBD products do not actually contain the amount of CBD stated on the label, but also that they are not made with the purest type of CBD oil. A study by a Penn Medicine researcher, found that nearly 70 percent of all cannabidiol products sold online are either over or under labelled, causing potential serious harm to its consumers. This equates to an enormous number of mislabelled products when you consider the popularity of CBD and the amount of companies selling these products. Think about it: when you buy mislabeled CBD products, not only do you waste your hard-earned money, you're also not getting any of the potential benefits you were seeking and you could end up thinking CBD isn't for you and miss out.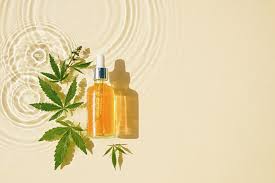 Our CBD products are committed 100% to offer you only the purest and natural CBD that farming, science and technology can offer us, without having any detectable THC. It is important to me that first responders or anyone who might need to take a drug test do not encounter any issues from trying or using CBD, while having access to the highest-quality products. Most CBD products on the market contain trace amounts of 0.03% THC, although this amount is not enough to create the euphoric effects it is enough to fail a drug test, and I do not want that risk to exist for you. Our CBD products are also committed to a wonderful shopping experience, high levels of customer service, and a 30-day money back guarantee.
So, why Our CBD products?
The name stands for "pure" and "organic" combined – two of the most important elements of any ingredients and products as far as I am concerned. What you put into your body matters.Throughout this website, I aim to produce content that illustrates the benefits of CBD, how to buy and use it and how it can be added as a supplement to a healthy lifestyle at any age.
Why CBD?
Because everyone already, at some level, understands and knows about the benefits of spinach, broccoli, Green Tea, garlic and Blueberries. However, there is still a lot of confusion and misinformation surrounding this wonderful healing plant compound and I want to help you understand more about it. CBD has been around for thousands of years, but only recently has been getting the attention it deserves for the many potential benefits it can bring. It is a natural ingredient from a plant with many possible benefits with very minor potential side effects. Doctors and scientists are continuing to learn more about CBD's amazing and seamless interaction with the human endocannabinoid system that all of us possess. After researching the pros and cons of CBD for years I have concluded I need it my daily life and it is the perfect product for me to create a business around.
Why I partnered with Joy Organics
The fact is that most CBD companies sell products that are mislabeled. According to a study by U of Penn up to 70% of CBD Products labels are incorrect. That is a huge number. The good news is there are still many excellent CBD companies who offer amazing products and stand by their ingredients. One of these companies is Joy Organics. Joy Organics is a family owned business and an absolute pioneer in the CBD industry. They pride themselves in possessing the highest standards, quality, ethics and transparency possible. They have created and adhere to a 7-step process that ensures their CBD products are of the highest quality with only the best sourced ingredients on the market supported by internal and third-party lab tests.

I am very excited to offer you my first product. A Premium Grade CBD product! More specifically a 1000 mg, USDA Certified Organic CBD Salve with Organic Lavender and Eucalyptus. It supports healthy joints and skin and smells wonderful. It is an amazing product! After over a year of researching CBD companies, I chose to reach out to Joy Organics and they have allowed me to be a private label partner which allows me to benefit from all their years of hard work and trial and error they have put into putting the best CBD products on the market while becoming an industry leader. It is because of them I have a CBD business, many loyal customers and a product I could not be prouder of.
What other aims does we serve?
My other big mission with CBD products are to support the Water Charity – a charity that's been close to my heart ever since I learned about the significant negative effects of poor sanitation and lack of clean drinking water that are still prevalent in so many parts of the world. Thousands of people including children still die from lack of clean water. In this world of abundance, I find this to be unacceptable. Part of every sale on my website will go towards a donation to the Charity Water so they can continue to provide clean drinking water and improved sanitation through projects around the world. How much longer do these countries need to be "Developing" or "third world Countries"? Let us help them get developed already.
And finally, a word on me…
As for me, I have been blessed to have an incredible family, wonderful friends and inspiring co-workers. I was lucky enough to marry my best friend, Kara, and make a life for us in North Carolina, with our two dogs Molly & Jackson with the beautiful Atlantic Ocean close to our doorstep! When I am not working on health and wellness, I am reading lots of interesting books – a favorite from several years ago is Prof Steven Peters' "The Chimp Paradox" – all about the differences between our emotional and rational brains and how to manage them both. Working to control my emotional brain or "Chimp" has made a big difference in my life.As I continually practice becoming more Grateful, Compassionate, disciplined, Kind, and patient my life has improved dramatically. I know I still have a long way to go, but as Tony Robbins says, "progress equals happiness." Learning that changing the way you think can improve your health and literally rewire your brain is fascinating to me. I am health-conscious and active and I love focusing on clean, healthy eating and living, being outdoors as much as possible, while also having a Cup-a-Soup, bag of chips or even a hot dog (ewww) every once in a while!
I enjoy spending time with my family and friends and the dogs at the beach and the park or sharing a meal together. I recently became interested in gardening and not only has this helped me obtain a more peaceful state of mind it has reminded me how important being connected to nature is.
We are all in continuous development in this thing called life and I have learned through multiple experiences that we are always going to stay a work in progress. I am thankful for the many people who have appeared in my life, just at the right time, to offer a kind word or gesture during the many times I have struggled.
This is why I spend my time reading up on and listening to how to develop and improve myself, how to increase my mindfulness and my connection to nature and the universe around me, and how to make a difference in people's lives. A recent addition to my self-improvement library is Little Things Matter. This book is loaded with great little nuggets designed to help you live a better life.
I'd love to hear from you on your experience with using The Organic CBD Salve or on self-improvement and book recommendations!